LBGTQ+ MEET-UP: Comics & More!
*Allies & Mature Teens Welcome*

Join us in sharing and learning about comics & pop-culture,
with a focus on gay and transgender communities.
Please review the Notes for a Good LBGTQ+ and Allies Meet-Up at the bottom of this post.

Saturday June 29th, 4p-6
My Brother's Husband V1
From one of Japan's most notable graphic novelists: a heartbreaking and redemptive tale of mourning and acceptance.
Yaichi is a work-at-home suburban dad in contemporary Tokyo, married to wife Natsuki, father to young daughter Kana. Their lives are suddenly upended with the arrival at their doorstep of a hulking, affable Canadian named Mike Flanagan, who declares himself the widower of Yaichi's estranged gay twin, Ryoji. Mike is on a quest to explore Ryoji's past, and the family reluctantly but dutifully takes him in.
What follows is an unprecedented journey into the largely still-closeted Japanese gay culture: how it's been affected by the West, and how the next generation has the chance to change the preconceptions of and prejudices against it.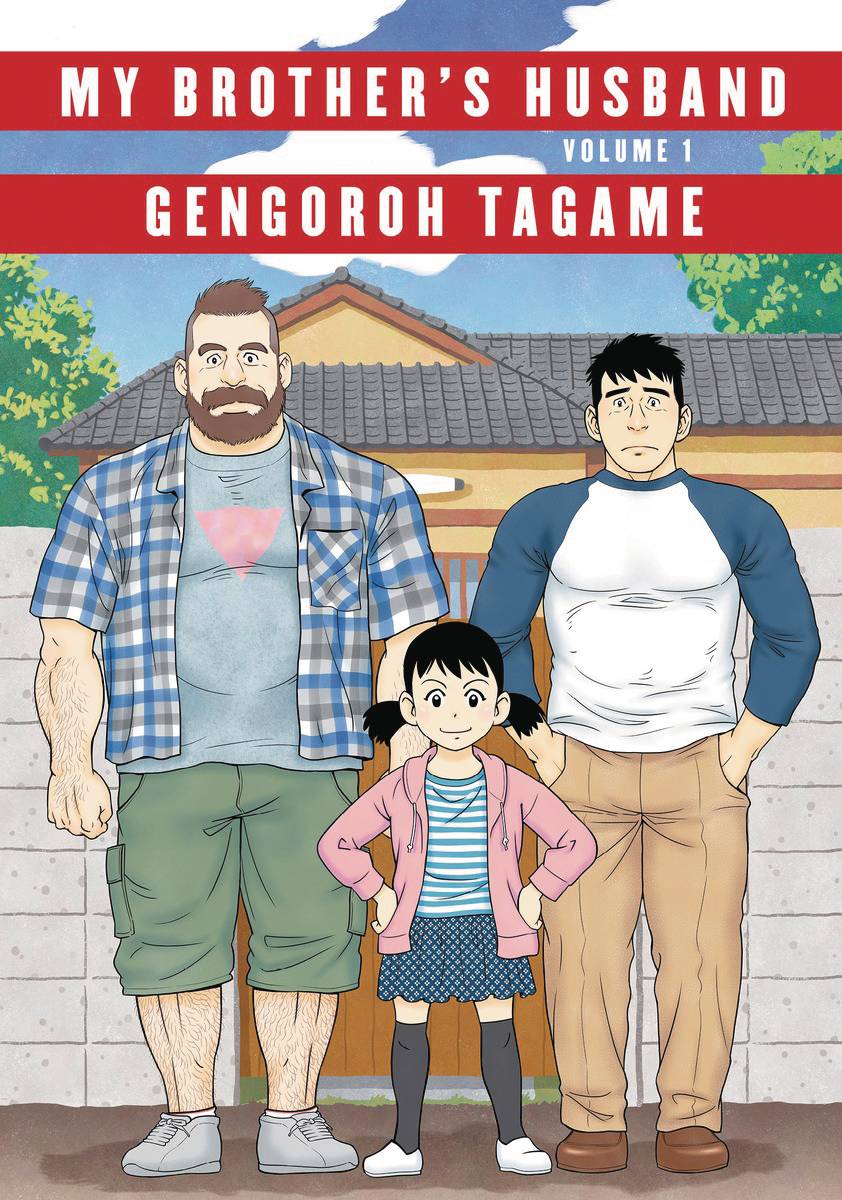 Notes for a Good LBGTQ+ and Allies Meet-Up
Confidentiality! Our discussions will get into sensitive topics and personal stories will be shared, so the Vegas Rule is in effect: No sharing of personal details outside of this group. It's OK to use general and vague references, but not specific names, etc.

Find the Positive It may take some work, but purposefully finding a positive or constructive way to approach a difficulty is essential to growth. We'll help each other.

Ouch/Oops If something hurtful is said, saying "Ouch," can let that be known. "Oops"
acknowledges the error and opens the way for considerate correction.

You Speak for Yourself We all belong to many groups but we are not their sole representatives. One may share their own experiences but they do not speak for an entire community.
Don't Yuck Their Yum Everybody's different, so we don't pass judgement. We're all adults, ok?

Ask for Direction, Not an Explanation It's not the job of the oppressed to educate the oppressor. Before you ask a question that can be answered by a websearch, consider if you're asking the best question.

Yield the Floor Folks who speak more freely must actively let others have a turn.