Trans or Cis Ladies & Non-Binary People age 16+ are welcome
to join us for a private hang-out in the Danger Room
7pm Meet, Mingle, News – 8:30pm Book Club – 9:30pm Shopping Time!
We're very excited for this month's book because it's a completely different style than anything we've read before. Highly recommended by Meg & Mom-Deb.,
Through The Woods is an anthology all by the same person, and leaves each story open for reflection and discussion. Tell your spooky-loving friends!
MARGARET K McELDERRY BOOKS
Journey through the woods in this sinister, compellingly spooky collection that features four brand-new stories and one phenomenally popular tale in print for the first time.
These are fairy tales gone seriously wrong, where you can travel to "Our Neighbor's House"-though coming back might be a problem. Or find yourself a young bride in a house that holds a terrible secret in "A Lady's Hands Are Cold." You might try to figure out what is haunting "My Friend Janna," or discover that your brother's fiancée may not be what she seems in "The Nesting Place." And of course you must revisit the horror of "His Face All Red," the breakout webcomic hit that has been gorgeously translated to the printed page.
Already revered for her work online, award-winning comic creator Emily Carroll's stunning visual style and impeccable pacing is on grand display in this entrancing anthology,
her print debut.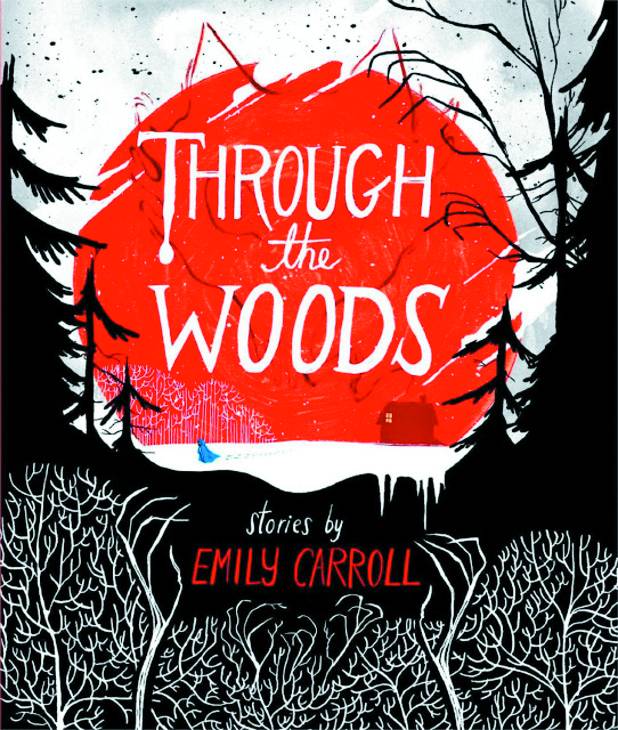 ***************************************************
tweet, instagram, & facebook us! @ComicBookShopDE
***************************************************
Join us in for a discussion of all things comics, games, and pop culture!
Don't know a lot about comics? This is a good place to start!
Aren't comfortable around people? Us, too! We'll all be awkward together.