As soon as you walk into our shop, you'll see the giant table of back issue bins. We've got the essential stuff, Batman, Superman, X-Men, Avengers and even a few bins of Silver Age comics. But occasionally you'll come across some rather strange/odd/funny issues that you wouldn't necessarily expect to be in our bins. Follow me and let's take a picture tour of the oddities I've come across in the last couple days.
Devil Dinosaur was imagined, written and drawn by Jack Kirby and lasted only 9 months. After it's cancellation, Devil Dinosaur
would go on to make guest appearances in other Marvel titles and one-shots.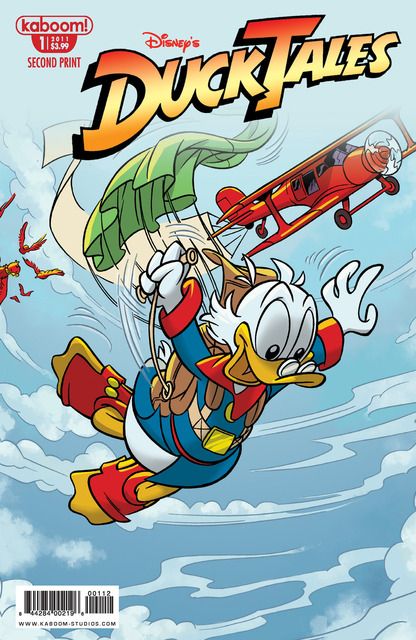 In the Summer of 2011, Kaboom! brought back Duck Tales with an ongoing series. DUCKTALES! WOO OO!
I think this one speaks for itself.
Jersey Gods, written Glenn Brunswick and illustrated by Dan McDaid. Gods battle in Cherry Hill!
PvP #1, originally a webcomic that was put into print form for a limited run by Image.
Duckaneer.What collection doesn't need this?
1986 acid trip?
You'll gasp at the fate of Peter Parker! See what happens to Miles Morales!